MARCH 2020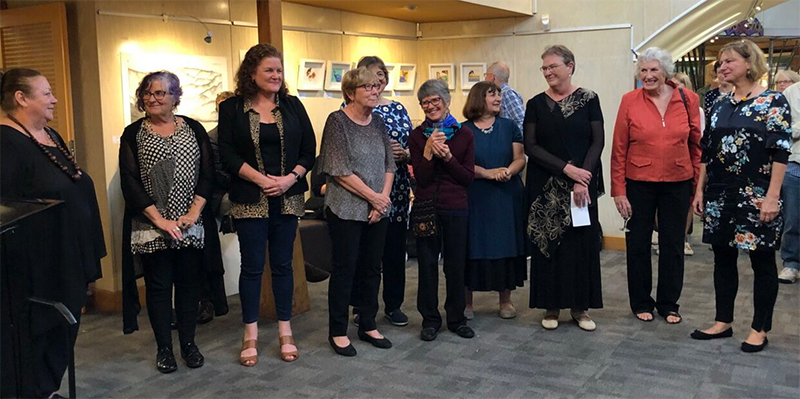 Out of the Box – This Is Us
2 March – 29 March
Opening: Thursday 5 March, 6.30pm – 8.30pm
Celebrating International Women's Day 2020, this selection of work is by 10 women who forged strong friendships whilst completing their studies at Box Hill Tafe 20 years ago.
The group have exhibited regularly, have at different times shared studios and have always provided each other with artistic support and encouragement when creating their 2D and sculptural works in oils, acrylic, glass, collage and digital mediums.
'This Is Us' reflects the diversity and the individual body of works by each artist, celebrating the uniqueness of every woman.
Virginia McNamara, Lynette Joy, Megan McDonald, Claudia Hull, Kathy Siganakis, Beryl White, Anne Warren, Evelyn Young, Eileen Gruen, Kerstin Cuming.